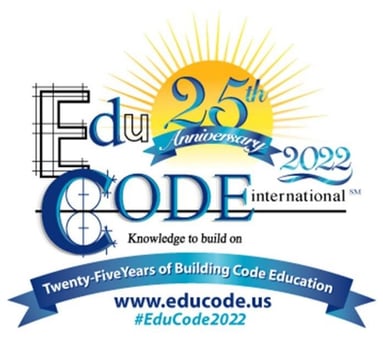 February 28 - March 4, 2022
Live at the Orleans Hotel and Virtual
Welcome to the 25th Anniversary of EduCODE!
EduCODE is back and better than ever. We now offer both in-person classes as well as virtual classes to help meet the demands and necessities of you, our friends and customers. EduCODE continues to be designed around your comments, suggestions and needs to maintain our commitment to be the finest educational training for code professionals anywhere. EduCODE continues to offer over 80 different courses to ensure we meet the changing needs of all who attend.
Presented by the Southern Nevada Chapter of the International Code Council, EduCODE 2022 provides all courses at one location, or online if you prefer, and all are Preferred Provider approved, with many being approved by AIA as well. Attendees have numerous opportunities to brainstorm, share ideas, concepts, problems, issues and thoughts with the instructors, industry professionals, ICC staff and fellow code professionals.
Whether attending for the entire week or one day, your EduCODE experience will be rewarding, beneficial and fun! Our several networking events are designed to bring participants, instructors, industry representatives and staff together, outside of the classroom, in relaxed, informal and fun settings to further the EduCODE experience.
As always, I look forward to meeting everyone of you at EduCODE and look forward to another outstanding event. Should you have any questions, please stop by and ask any of our EduCODE volunteers, or if online please call or email. We are here to ensure you have the best experience possible and again, welcome to our 25th Anniversary. You'll be glad you're attending!
Sincerely,
Alan Ellis
EduCODE Director
---